Event - Happy New Year! 7 Days of Special Gifts Notice - 2018-12-31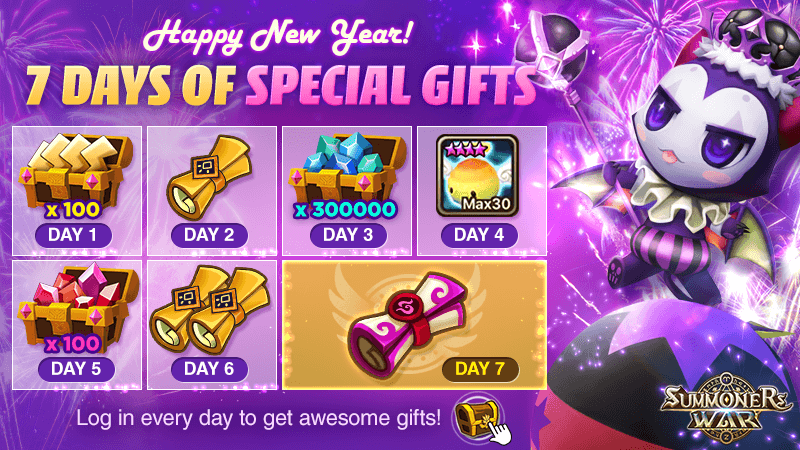 Happy New Year! 7 Days of Special Gifts Notice
Finish
2018-12-31T00:00 to 2019-02-01T00:00
Greetings from Com2uS!
Happy New Year!
We'll be giving out special gifts for 7 days.
Please see below for more info.
> Event Schedule
- Dec. 31st 12am - Feb. 1st 12am (Server time)
> Gift Details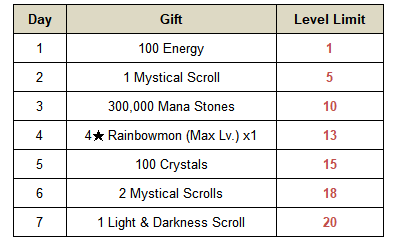 - A gift will be sent to your Inbox when you log in every day. You have to collect all items within 22 days of your first login.
- Each gift has a Summoner level limit. A gift will be sent when you log in after reaching the certain level.
Thanks for playing Summoners War this year and we'll be back with more awesome events in the New Year!