Summoners War - Monster - Awaken
Awaken is an action that a Monster can do. It transform the Monster into their Awakening Form and will receive a new Graphic Animation and the Unique Name of its Kind!
Depending on the Grade of the Monster, only Yellow Star can be Awaken, Grey Star cannot be Awaken and Purple Star is already Awaken!
Awaken offer to the Monster to gain 3 modifications on them that can be:
- New Skill
- Skill Upgrade
- Increase 1 Basic Stat
- Increase 1 Sub-Basic Stat
- Greatly Increases Basic Stats
- Becomes a Special Monster [Awaken Name]
In order to Awaken a Monster, it require to use certain amount of Essences! Normally, it require the same Elemental Essence and Neutral Essence of the Monster! Like Water Monster will require Essence of Water and Essence of Magic. However, the Essence are divided into 3 tiers: Low, MID and High! Some Monsters will need 2 different tiers, low end Monster will need 1.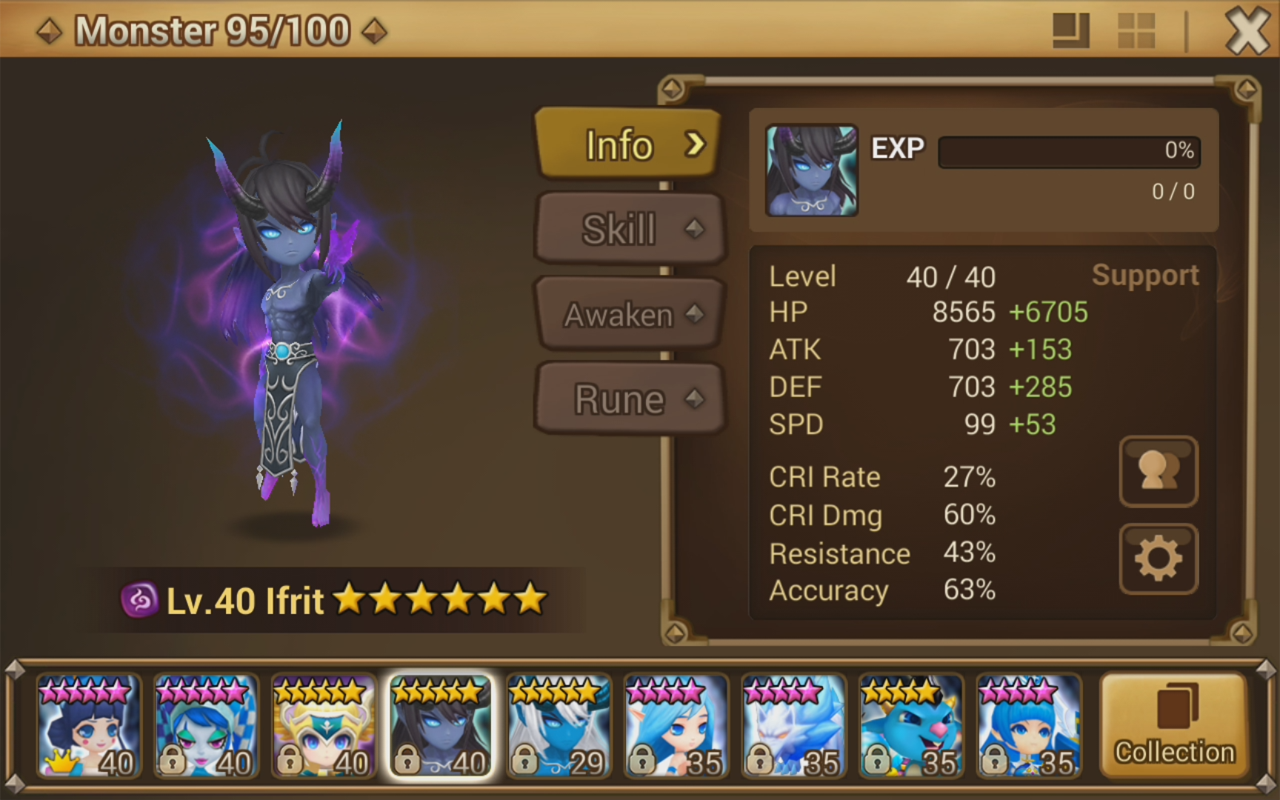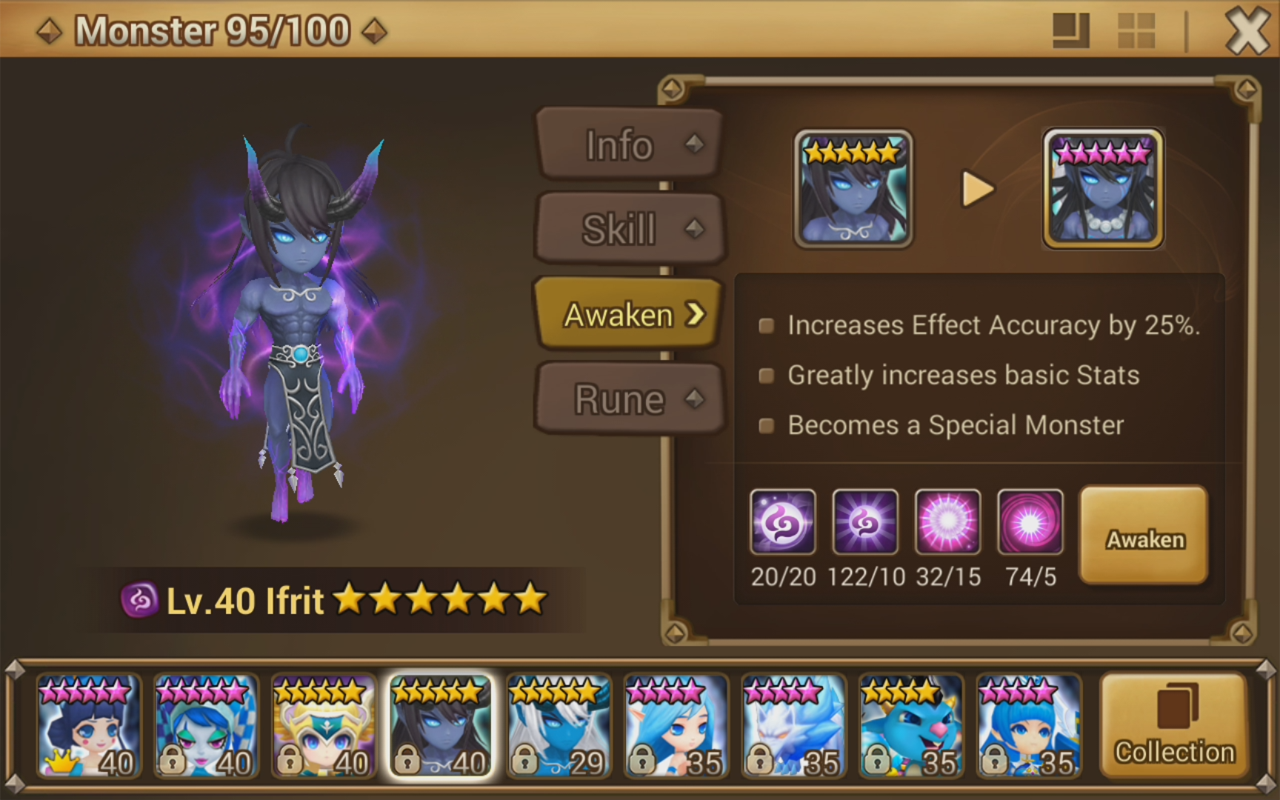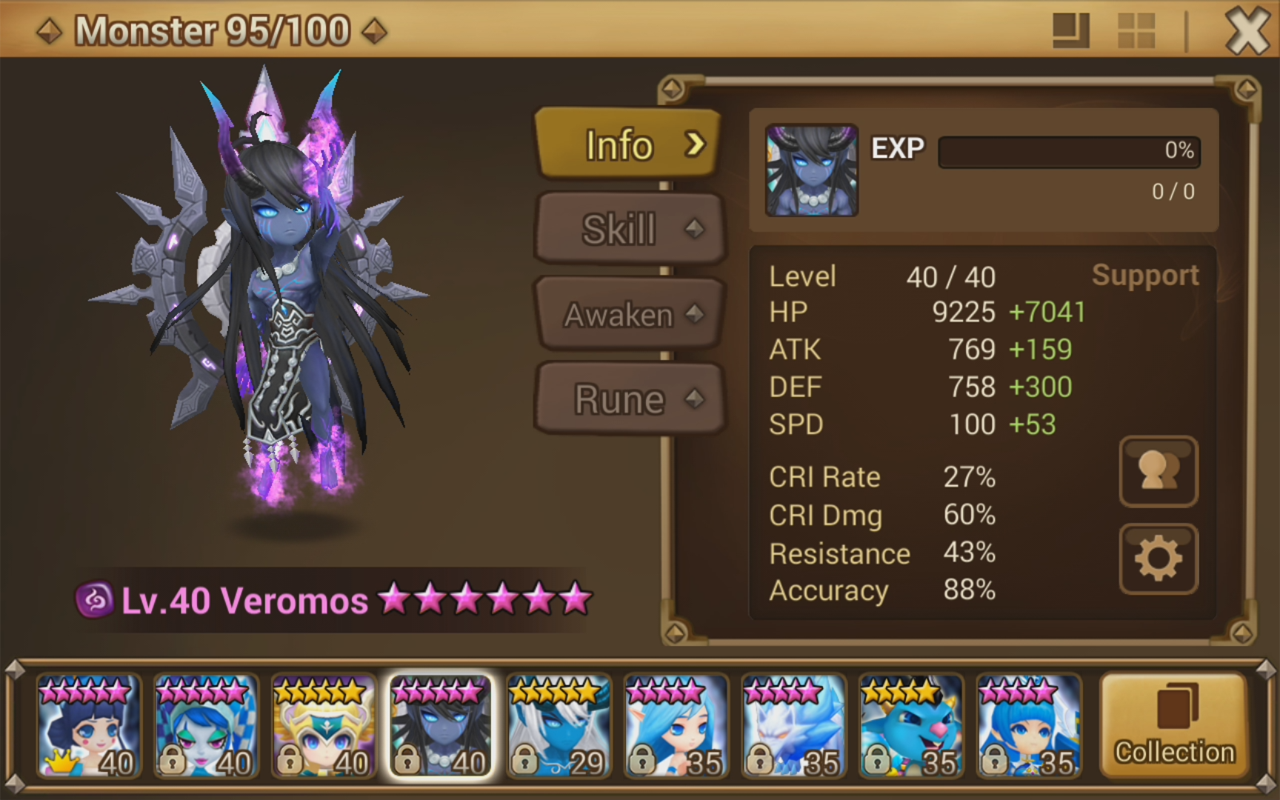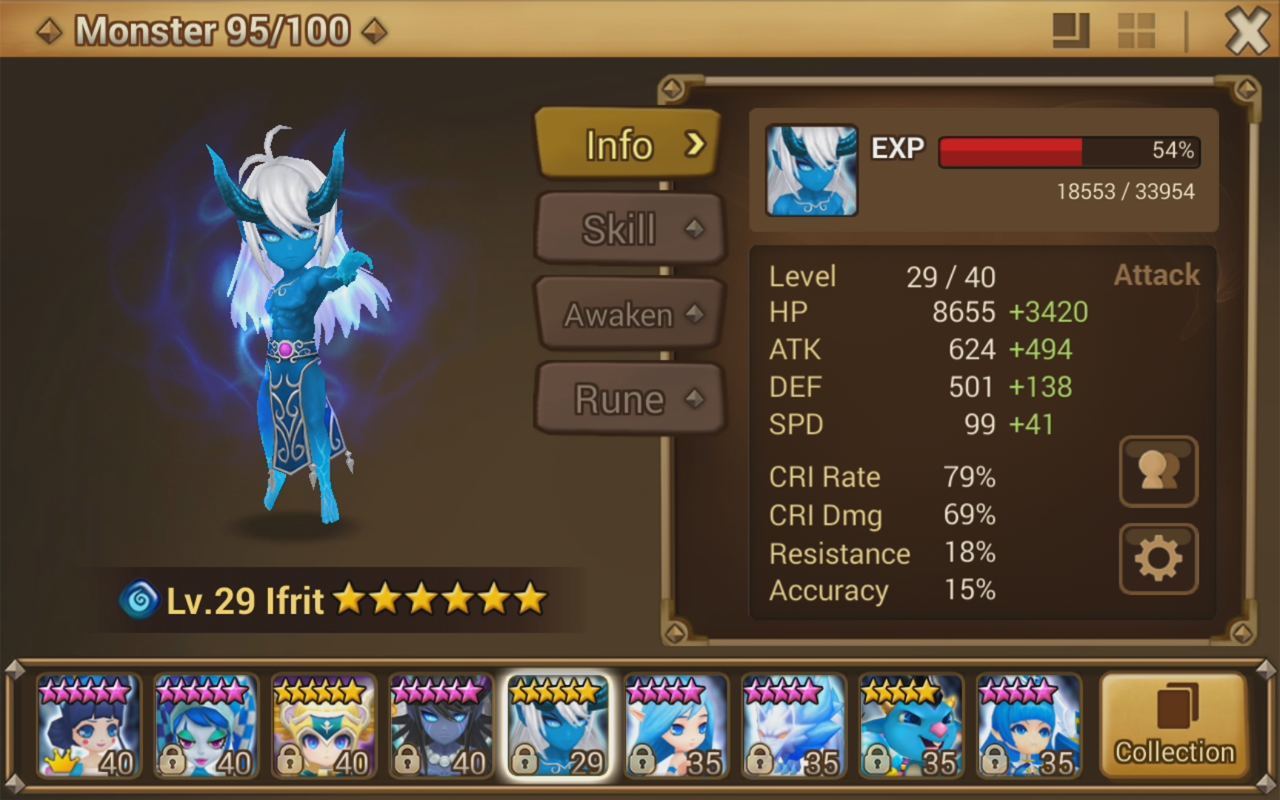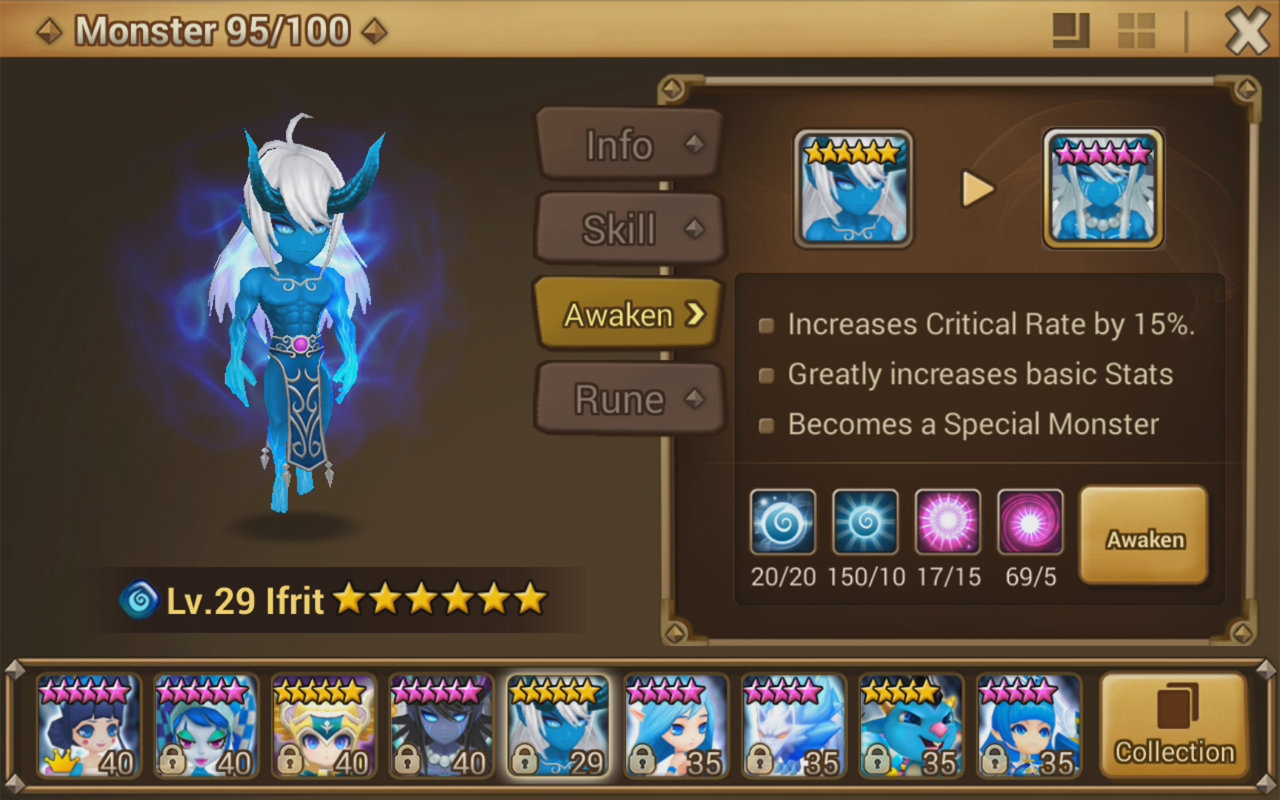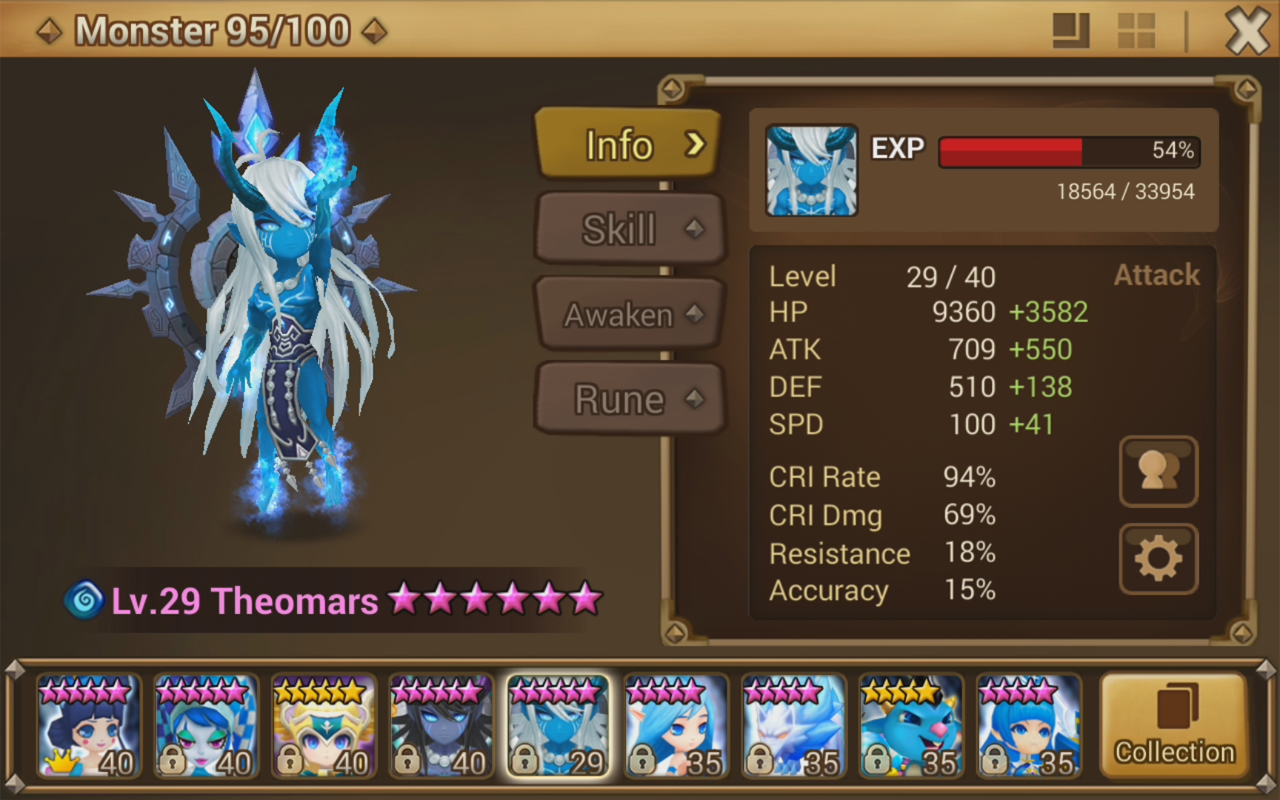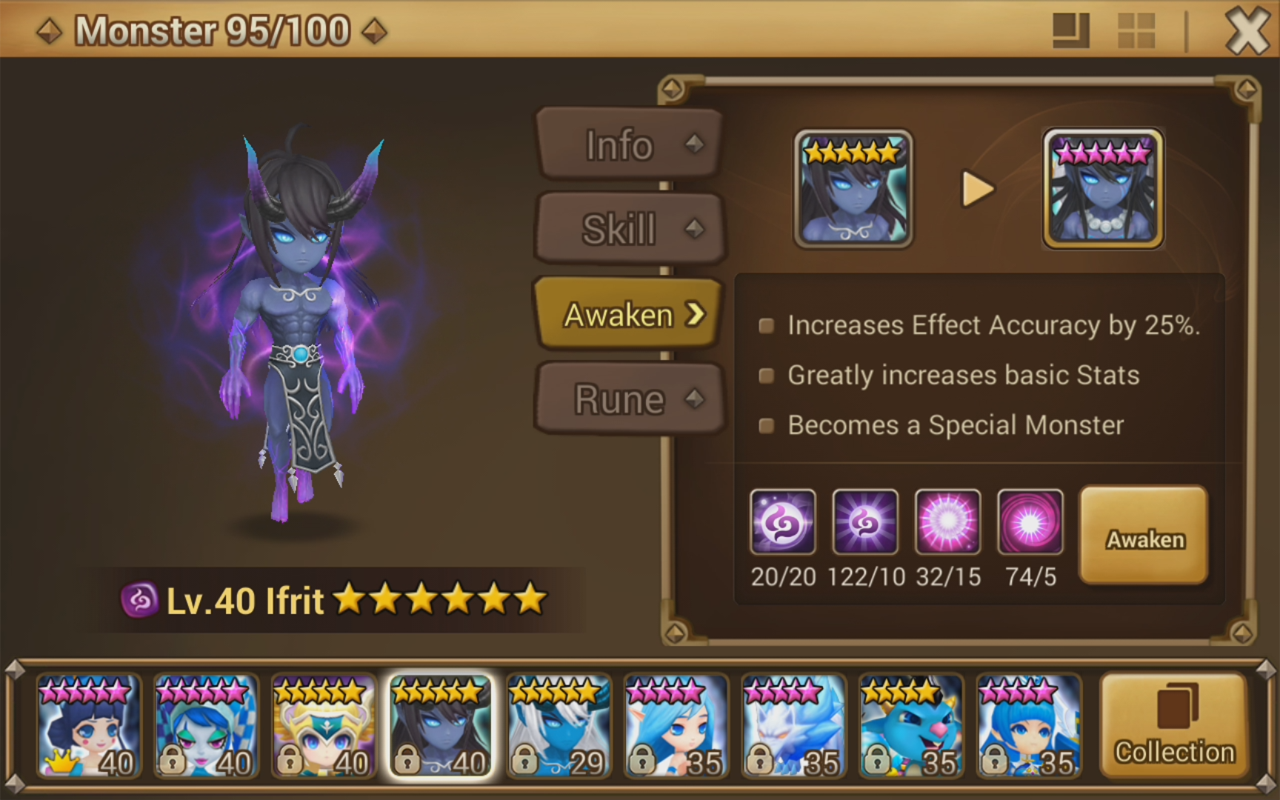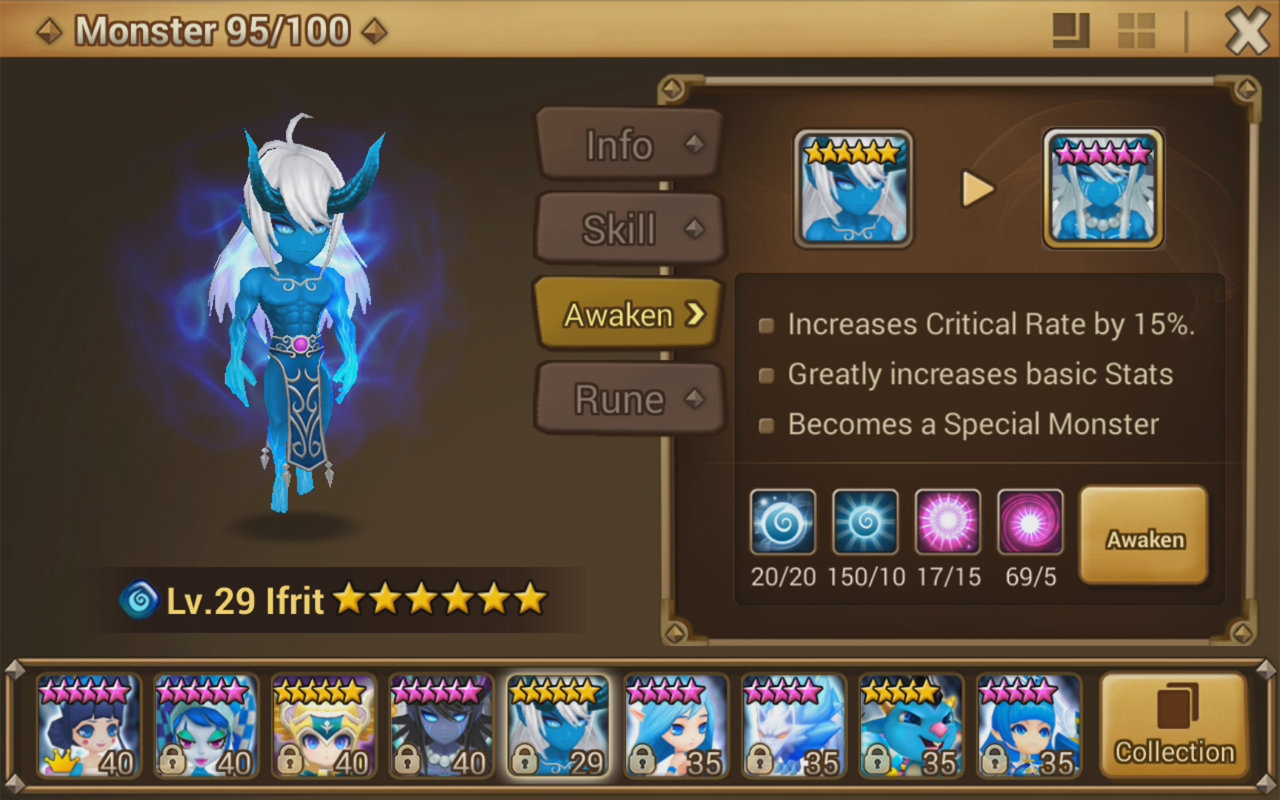 The Material Essences can be obtained as Reward in the Cairos Dungeon - Hall of Element. Each Hall of Element can give the Essence of the Element, however, the Hall of Magic is the only Hall that can give all Essences, but it have higher chance to give Essence of Magic. Battling in higher Base, give more chance for High Essence and more Amount!
World Boss, can also Reward in their Chest Essences! All Kinds, but by only 1 Amount!
Essences
Locations
Hall of Magic

Hall of Fire

Hall of Water

Hall of Wind

Hall of Light

Hall of Dark

World Boss

Essence of Magic


Low

MID

High

Essence of Fire


Low

MID

High

Essence of Water


Low

MID

High

Essence of Wind


Low

MID

High

Essence of Light


Low

MID

High

Essence of Darkness


Low

MID

High