Update - v3.8.6 Update Notice - 2018-05-16
v3.8.6 Update Notice
Active
Version:3.8.6
2018-05-16T00:30
Hi, it's Com2uS!
Summoners War v3.8.6 has been updated.
Please check below for details!
* The actual update will be applied through an auto update during the maintenance. (Android/iOS)
* Details can be checked through the maintenance notice.
=====================================
v3.8.6 Update Details
=====================================
> New Transmogrifications
- 5 new Transmogrifications for the following Monsters have been added.
[Great General Panda Warrior/ Shadow Killer Assassin/ Masked Elementalist Sylph/ Illusionist Pierret/ Baby Bear Warbear]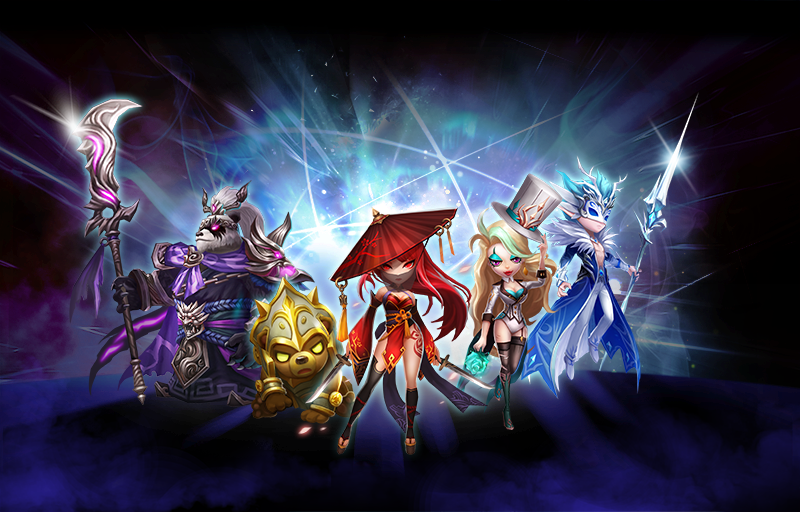 > New Ancient Magic Shop
- You can enter the Ancient Magic Shop by going to the [Shop] - [Special Tab].
- You can use the [Ancient Coins] at the Ancient Magic Shop to purchase various items.
> [Guild Battle: Auto Battle Start] The UI has been improved so that the Auto Battle Start feature can be used even when the battle has started in manual.
- Go to the [Guild Battle > Guild Members] and check the check-mark of the Auto Battle Start (12hr) at the bottom of the menu to activate the auto reserve battle feature. (Can be done by the Guild Masters & Vice Guild Masters)
> Profile Feature Improvement
- [Record] The best record of the World Boss battle has been added.
- [Community: Friend List and Guild Member] The [Visit] Button where you can visit other Summoner's island has been changed to the [Profile] menu where you can check out various information of the Summoner.
> The best record-related content has been improved. (World Arena, Special League, World Boss, Guild Battle)
- The priority of the best record among the achieved records has been changed from the rank to grade.
Ex) When you achieved 1) Rank No. 1,600 Guardian ★ (1,710pts) / 2) Rank No. 1,595 Conqueror ★★★ (1,690pts)
- The second record with the highest rank no. used to be recorded as the best record, but after the change, the first record (with the highest grade) will be recorded as the best record.
> Bug Fixes
- [Replay] Fixed the issue where the information of the changed Monsters not being reflected on the replay loading screen when the monster placement in the Arena/Guild Battle was modified under certain situations.
> Improved the graphic of the Dragon's Destruction Ruler transmogrification and the skill effect of the skill [Absolute Zero].
> The error of some monsters skill have been modified.
- (Light) Harp Magician [Dreamy Leader (Passive)]: Fixed the issue of the skill not removing the enemy's beneficial effect under certain situations.
> [Android] 4.4 Kitkat or above OS version: Added a soft key (navigation bar) hide function.
> The description of some monster skills have been changed.