Update - v3.8.9 Update Notice - 2018-07-04
v3.8.9 Update Notice
Active
Version:3.8.9
2018-07-04T01:30
Hi, it's Com2uS!
Summoners War v3.8.9 has been updated.
Please check below for details!
* The actual update will be applied through an auto update during the maintenance. (Android/iOS)
* Details can be checked through the maintenance notice.
=====================================
v3.8.9 Update Details
=====================================
> Monster Skill Balancing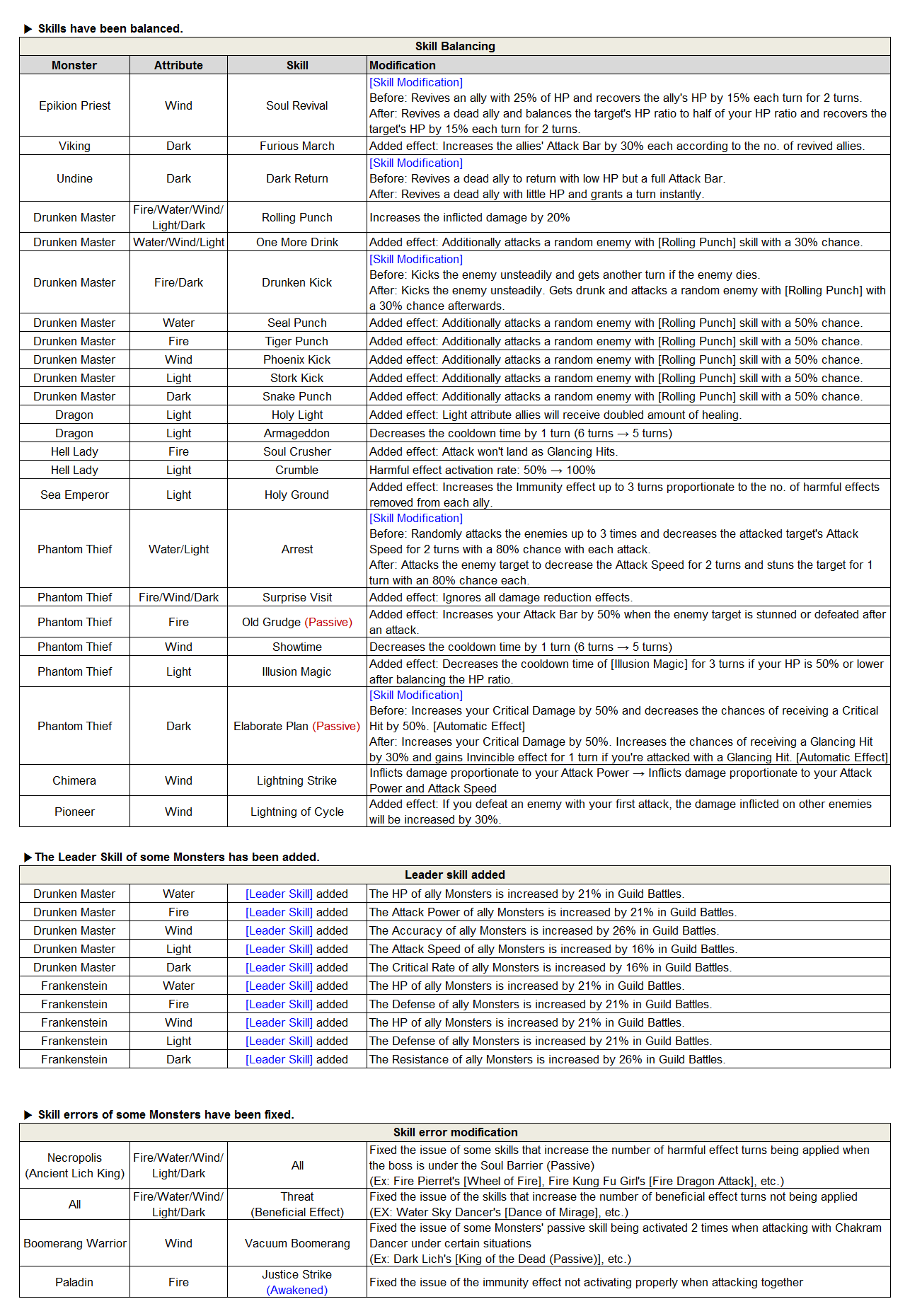 > Special Limited Transmogrifications: Summer Vacation Theme
- [Water Elemental Polar Queen/ Beach Lady Hell Lady/ Beach Party Vampire/ Summer Festival Nine-tailed Fox/ Hot Summer Magic Knight]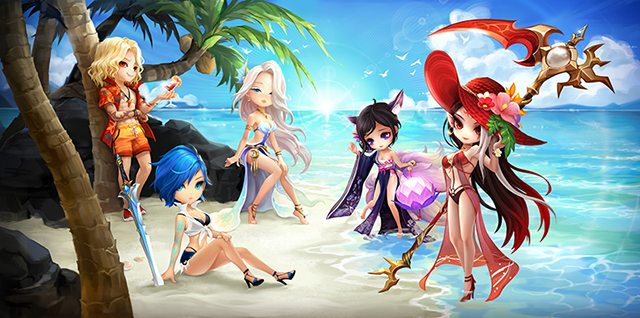 > A selling feature where you can sell Rune items instantly at the [Inbox] has been added.
> Bug Fixes
- Fixed the issue of the modification on [Options > Ending Notice] not being saved and remained as OFF when you access the game after making modification
- Fixed the issue of the [NEW] Icon not being displayed on the items that you received newly at the [Inbox] from time to time
> A new quiz event feature that pops up under certain conditions when you recharge Energy has been added.
> The description of some monster skills have been changed.