Update - v4.1.5 Update Notice - 2018-11-29
v4.1.5 Update Notice
Active
Version: 4.1.5
2018-11-29T23:00
Hi, it's Com2uS!
Summoners War v4.1.5 has been updated. Please check below for details!
* The actual update will be applied through an auto update during the maintenance. (Android/iOS)
* For iOS, v4.1.5 update has been released. For Android and Amazon, the following content will be applied to your game via patch and maintenance.
* Details can be checked through the maintenance notice.
=====================================
v4.1.5 Update Details
=====================================
> [iOS] The Facebook sync login error has been resolved.
> [Challenge] The Achievement has been improved.
- The achievement completion conditions have been modified.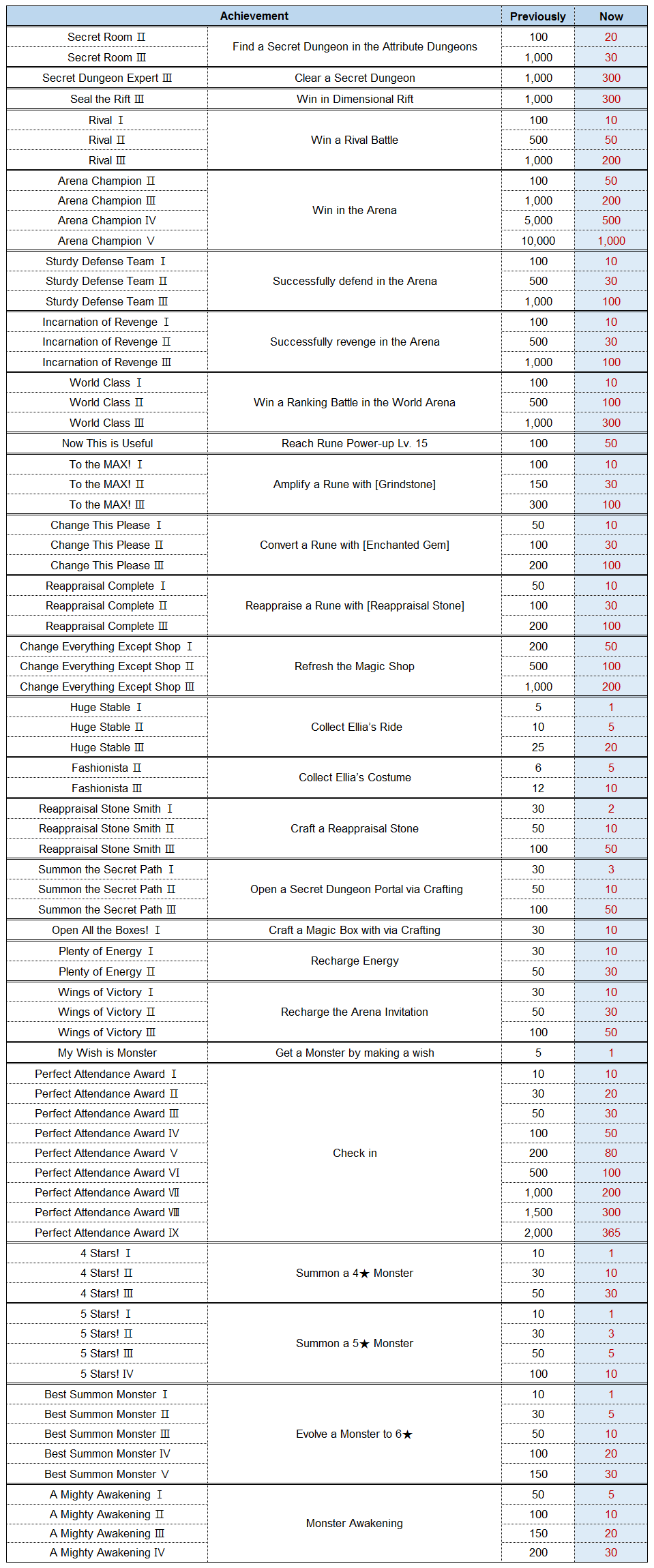 - Some achievements have been removed temporarily.
: [Warriors of Light], [Warriors of Dark], [Warriors of Fire], [Warriors of Wave] and [Warriors of Wind]
: There was an error in the completion requirement and thus these achievements have been removed from the game until the next update.
: Those who've already completed the achievements will experience their achievement points temporarily decreasing with this modification. Please note that the achievement points will be restored after the resolution.
> Skill text errors of some Monsters have been modified.