Summoners War - Monster - Collection - Dark - Guillaume
Stats as in Monster Collection!
Skills

Scene of the Crime

Inflicts damage to announce the crime and stuns the enemy for 1 turn with a 20% chance.
Lv.2 Damage +10%
Lv.3 Harmful Effect Rate +10%
Lv.4 Harmful Effect Rate +10%
Lv.5 Harmful Effect Rate +10%
Lv.6 Damage +15%


Surprise Visit

Attacks with a 30% Critical Rate bonus and stuns the enemy if the attack lands as a Critical Hit. Additionally inflicts damage that ignores all damage reduction effects. (Reusable in 3 turns)
Lv.2 Damage +10%
Lv.3 Damage +10%
Lv.4 Damage +10%
Lv.5 Cooltime Turn -1


Elaboration Plan (Passive)

Increases your Critical Damage by 50%. Increases the chances of receiving a Glancing Hit by 30% and gains Invincible effect for 1 turn if you're attacked with a Glancing Hit. [Automatic Effect]
Awaken
Awaken Materials

10x Essence of Darkness (High)
20x Essence of Darkness (Mid)

5x Essence of Magic (High)

15x Essence of Magic (Mid)
Awaken Bonus

Leader Skill
Increases the Attack Power of ally monsters in the Arena by 33%.
Awaken Name & Image
Guillaume

Devilmons
It require 9x

or use other Phantom Thief!
Acquiring

Light & Darkness Scroll

Light & Dark Summoning Piece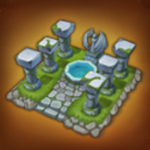 Temple of Wishes