Summoners War - Monster - Collection - Fire - Skull Soldier
Stats as in Monster Collection!
Skills

Slashing Air

Strikes an enemy with a dull blade, weakening the target's Attack Power for 2 turns with a 50% chance.
Lv.2 Damage +5%
Lv.3 Damage +5%
Lv.4 Harmful Effect Rate +5%
Lv.5 Damage +10%
Lv.6 Harmful Effect Rate +10%
Lv.7 Damage +10%
Lv.8 Harmful Effect Rate +15%


Spinning Slash

Spins around to attack all enemies. Enemies that receive a Critical Hit by this attack will be denied of HP recovery for 2 turns. (Reusable in 4 turns).
Lv.2 Damage +10%
Lv.3 Damage +10%
Lv.4 Damage +10%
Lv.5 Cooltime Turn -1

Devilmons
It require 11x

! However, do NOT use any Devilmons, use other Skull Soldier!
Acquiring

Unknown Scroll

Social Summon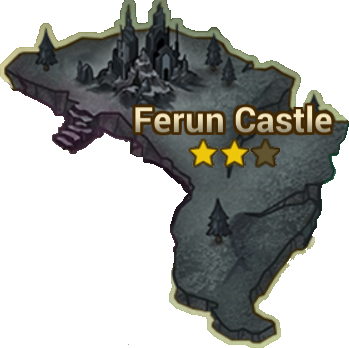 Ferun Castle
Magic Shop