Summoners War - Monster - Collection - Dark - Joker
Stats as in Monster Collection!
Skills

Flying Cards

Throws a sharp card to attack and disturbs the enemy's HP recovery for 2 turns with a 70% chance.
Lv.2 Harmful Effect Rate +5%
Lv.3 Damage +10%
Lv.4 Harmful Effect Rate +10%
Lv.5 Damage +10%
Lv.6 Harmful Effect Rate +15%


Surprise Bomb

Mounts a bomb on all enemies which detonates after 2 turns. This skill receives 50% additional Accuracy. (Reusable in 5 turns)
Lv.2 Damage +5%
Lv.3 Damage +10%
Lv.4 Damage +10%
Lv.5 Cooltime Turn -1


Leader Skill
Increases the Accuracy of ally monsters in the Dungeons by 40%.
Awaken
Awaken Materials

10x Essence of Darkness (High)
20x Essence of Darkness (Mid)

5x Essence of Magic (High)

15x Essence of Magic (Mid)
Awaken Bonus

Shadow Revenge (Passive)
Counterattacks to inflict damage proportionate to your Attack Power and decreases the skill cooldown when you're attacked (counterattacks excluded). [Automatic Effect]
Awaken Name & Image
Liebli

Devilmons
It require 9x

or use other Joker!
Acquiring

Light & Darkness Scroll

Light & Dark Summoning Piece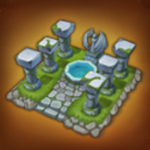 Temple of Wishes
Runes
Early Runes

Fatal
,

Energy






ATK%
ATK%
ATK%
Mid Runes

Fatal
,

Focus






ATK%
ATK%
ATK%
Late Runes
Violent
,

Focus


ATK%
ATK%
ATK%